What We Do
Today's long-term care industry isn't just changing. It's transforming. In order to help you focus on the health of your residents and patients, we provide customized expertise, superior pharmacy solutions that ensure improved clinical outcomes.
Our Mission
We commit our skills and resources to the benefit of residents of our long term care facility partners. Our pharmacy professionals provide unmatched response and quality services delivered with care.
Our Vision
To be the best long-term care pharmacy for Missouri.
Our Core Values
Integrity: We deliver on our promises.
Efficiency: We understand that time is a valuable asset in health care. All prescriptions are delivered in a timely manner to our patients/residents.
Leadership: We are committed to being a leader in long-term care services.
Technology: We constantly look for innovative technology for tomorrow's problems.
Who We Are
With over 50 years of combined experience in the pharmacy industry, our team is dedicated to provide better service and care to our facility partners.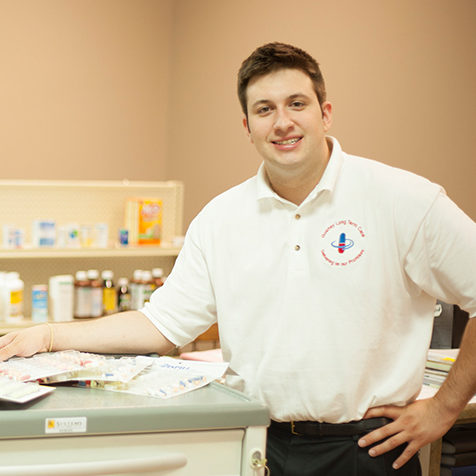 Jordan Gosney
Jordan is a Hannibal native with a great passion for the long term care industry. After noticing there was a need for better quality services in the pharmacy market to Hannibal residents and patients, Jordan started Gosney Long Term Care Pharmacy in 2013. With hands-on operational management and customer care, Jordan helped streamline the process to provide superior care and cost-effective solutions for each customer. Today, as a fast-growing pharmacy, Gosney Long Term Care is well known for embracing the residents' care, innovative technology and unmatched customer service.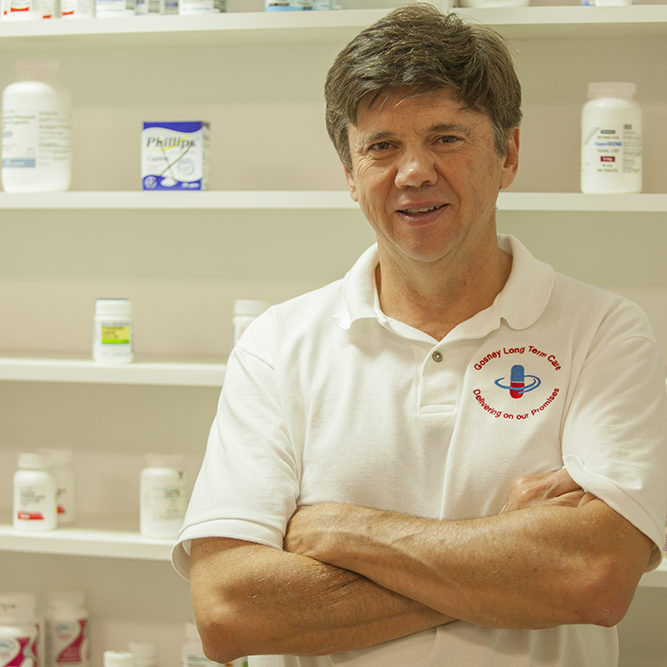 Brian Gosney
Registered Pharmacist and Pharmacist in-charge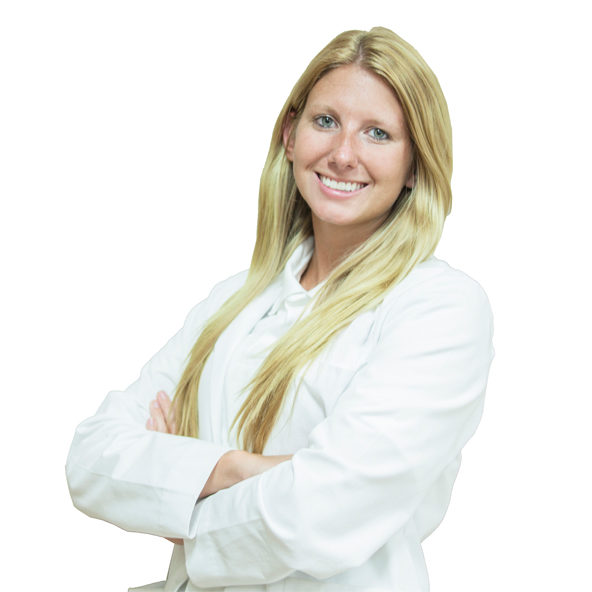 Jacqueline Gosney
Jacqueline joined Gosney Long Term Care in 2016, after graduating from the St. Louis College of Pharmacy. She is passionate about improving medication management and patient care.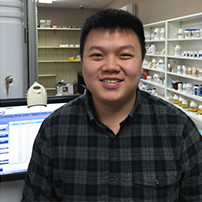 Tung Nguyen
Tung Nguyen is Operations Manager for Gosney LTC. He is responsible for operational excellence, process optimization and talent management. Tung received a B.S. in business administration from Hannibal-LaGrange University, and an M.B.A. from Missouri Baptist University.
Partner With Us
Unlike big corporate environments, we are a locally owned business that provides customized medication solutions. As your partner, we are here for you and your residents whenever you need us.
We deliver on our promises:
Customized solutions to your problems
Easy and efficient ordering
Accurate refills through innovated technology
Improved patient care
24/7 emergency services